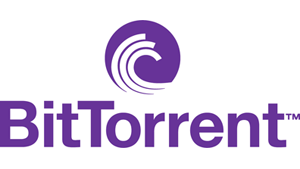 This channel enables you to stream movies and TV shows directly from the BitTorrent network!
Supported servers:
Windows
MacOSX
Linux x86 (32/64 bits)
Features:
TV Shows and Movies browsing based on trakt.tv using full metadata
Torrents are extracted from EZTV and KickassTorrents
Allows to keep downloaded files after viewing (check Preferences page)
Tested working on Plex Home Theather, Plex Web, Roku, PS4, iOS and Android clients.
Installation:
Updating:
Handled by the channel's own update system
Known issues:
Since there is no way to give user feedback about the current progress of the background downloading, when pressing the final play button, be a bit patient. You can also try pressing play again as most client tend to have an internal timeout.
No subtitles yet as channels don't support subtitles yet.
You can use this thread to report issues but the GitHub repository would be a better place. Also, pull requests for bug-fixing and new features are always welcome. Same goes for donations :)
Enjoy!

Changelog
1.1.1
Fix Popcorn API endpoint URL and troubleshooter
Fix multi-pages browsing issue for TV shows
1.1.0
Movies and TV shows: Now directly use Popcorn API
Movies and TV shows: Added recently updated browsing
General: Enabled DumbKeyboard for Plex for Xbox One
1.0.8
General: Disabled DumbKeyboard for Plex for Roku now that a proper search is implemented
1.0.7

General: Fixed playback issue introduced by PMS 0.9.16.0
General: Disabled DumbKeyboard for Plex Web

1.0.6

General: Added DumbKeyboard support for searching on incomplete clients
1.0.5
General: Now displaying magnet source

General: Reduce load on server coming from troubleshooting menu
1.0.4

General: Fixed issue with non-float rating values in metadata (in preparation of new Scrapyard.js server)
1.0.3
Scrapmagnet: Updated to 0.1.3
Scrapmagnet: Added back configurable pause/remove timeouts
Scrapmagnet: Added 0.5% preload buffer before allowing playback in clients
1.0.2

Scrapmagnet: Updated to 0.1.2
Scrapmagnet: Better torrent removal handling
General: Fixed icon when new version available
General: Fixed icon when Scrapyard server unavailable
1.0.1
Scrapmagnet: Now written with Node.js and based on torrent-stream (same library as Popcorn Time)
Scrapmagnet: Added two-step torrent removal (pause after 10s -> remove after 60s)
1.0.0

Scrapmagnet: Now written with Node.js and based on torrent-stream (same library as Popcorn Time)
General: Removed proxy support and a bunch of unnecessary options
General: Removed support for Linux ARM (Raspberry PI)
TV Shows: Favorites are now properly sorted alphabetically
General: Properly restart scrapmagnet after updating preferences
General: Improved troubleshooting
0.9.1
General: Improved troubleshooting
General: Made scrapmagnet launcher more robust
Scrapmagnet : Reintroduce configurable pause timeout (default to 4s)
Scrapmagnet : Fixed logging on Windows
0.9.0
General: Made local host IP more robust
Scrapmagnet: Upgraded to libtorrent 1.0.5 and boost 1.58
Scrapmagnet: Added FULLY UNTESTED Raspberry Pi support
0.8.9
Movies: Fixed communication issue with scrapyard server when the watchlist is big
TV Shows: Fixed communication issue with scrapyard server when the favorites list is big
General: Added preference to override scrapmagnet version on Linux
0.8.8
General: Now displaying magnet size when available
0.8.7
Scrapmagnet: Upgraded to libtorrent 1.0.4, OpenSSL 1.0.2a
General: Added new troubleshooter for incoming port on About page
General: Improved tracking
0.8.6
General: Disabled initial video buffering when using Plex Web
Scrapmagnet: Pause timeout is now directly handled by scrapmagnet and set to 4 seconds
General: Made updater more robust
0.8.5
General: Fixed crash when scrapmagnet is unavailable
General: Increased timeouts when communicating with scrapmagnet
0.8.4
General: All clients now use indirect playback (tested with Plex Home Theater, Plex Web, Plex for Android, Plex for Roku)
General: Fixed issue with updater on Windows
0.8.3
General: Added new internal update system
General: Simplified how all clients but PHT handle playback, should prevent Roku from doing bad things
Scrapmagnet: Fixed another case of duplicated tracking event
Scrapmagnet: Now properly closes when PMS is stopped
Scrapmagnet: Improved streaming and fixed infohash issue that could prevent playback